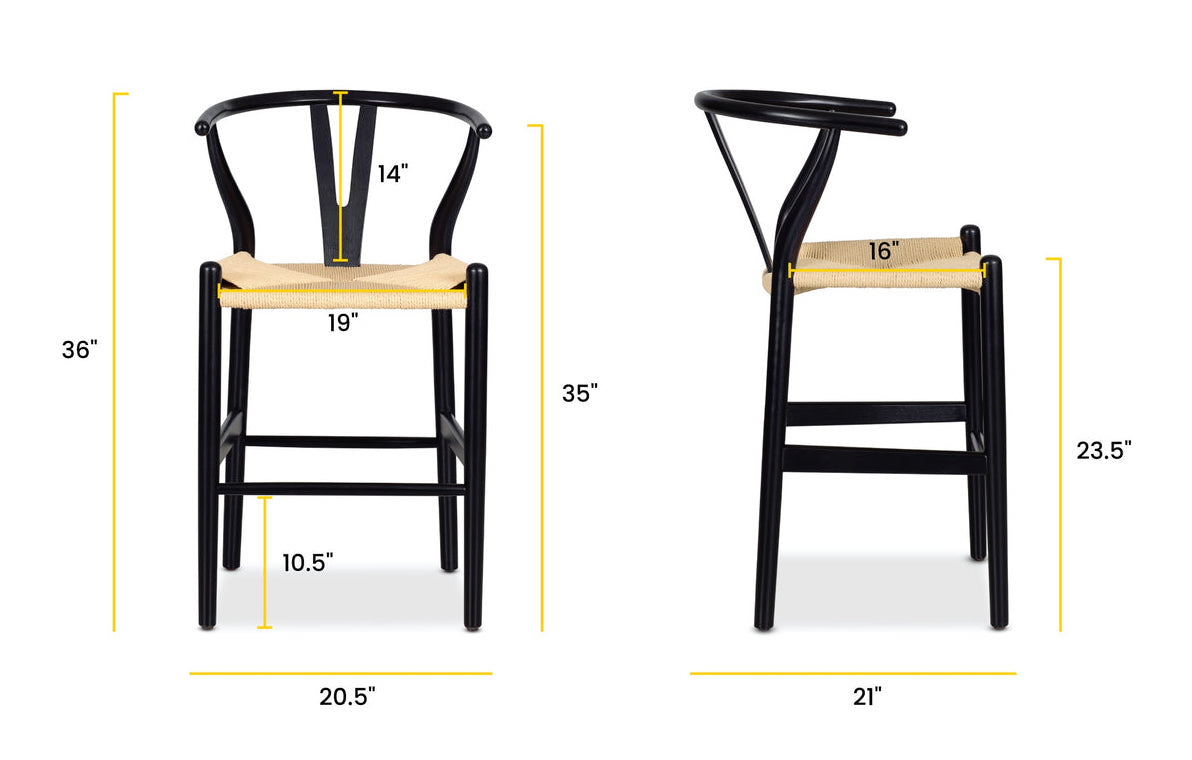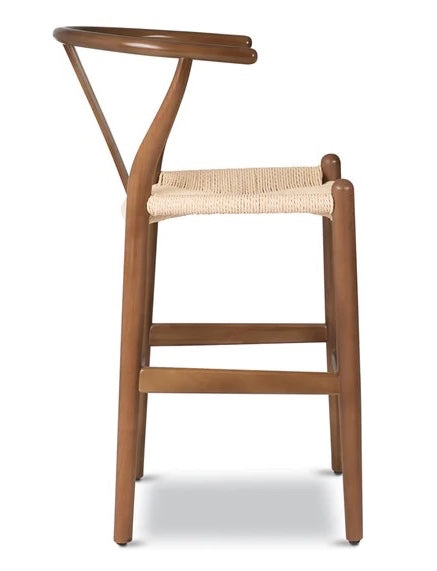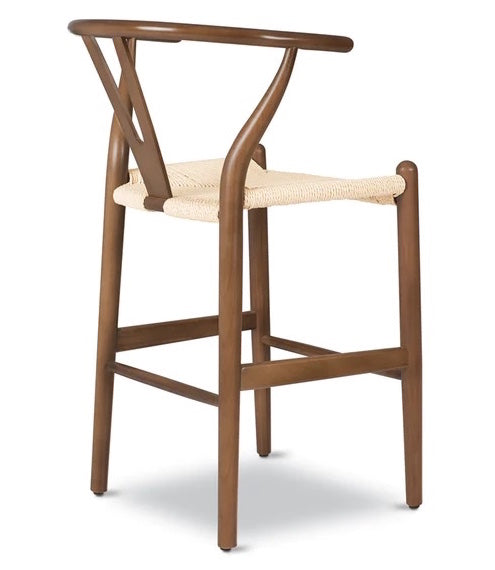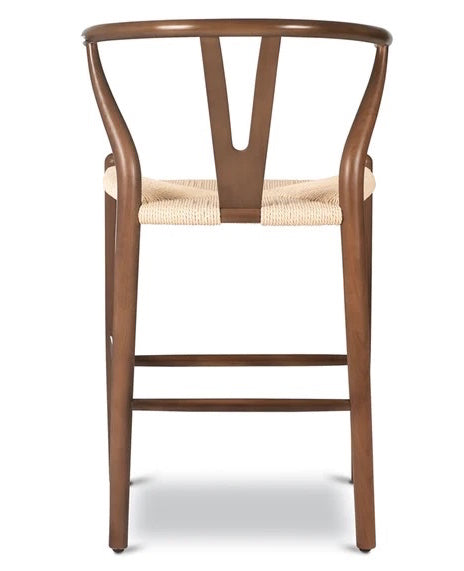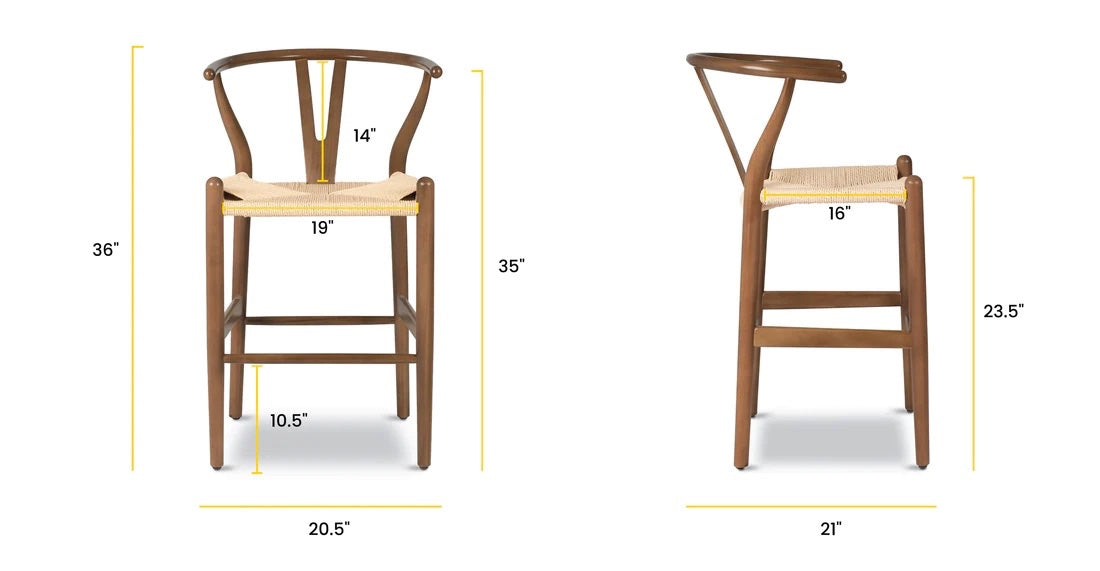 The Wishbone Counter Stool is an exceptionally stunning piece that embraces its design and style from the classic 1950s. This counter stool features an elegantly simple design and embodies the essence of the lightweight body structure and subtle curvatures. The Y shaped backrest along with curvatures of the wood allows for a sturdy back support that allows space for airflow, thus providing the utmost comfortable seating experience. And speaking of comfortable seating, a proper acknowledgment of the iconic woven rope seat is in order. This iconic element is what makes this mid century counter stool stand out. The soft yet reliable woven seat is fantastic for long periods of sitting. Lastly, no counter stool is complete without a sturdy yet beautiful footrest. This mid century Wishbone counter height stool is truly a must have for around the counter and is sure to please the lucky few who try it out.
Specifications
Handmade by skilled furniture craftsmen

Iconic woven rope seat
Beautifully stunning wood imported from Japan

Single piece solid wood backrest/armrest 

Fully assembled

Seat Height - 24.5"
Dimensions
Overall dimensions 20.5W"x 21"D x 35"H


Seat Height: 23.5"

Footrest Height: 8