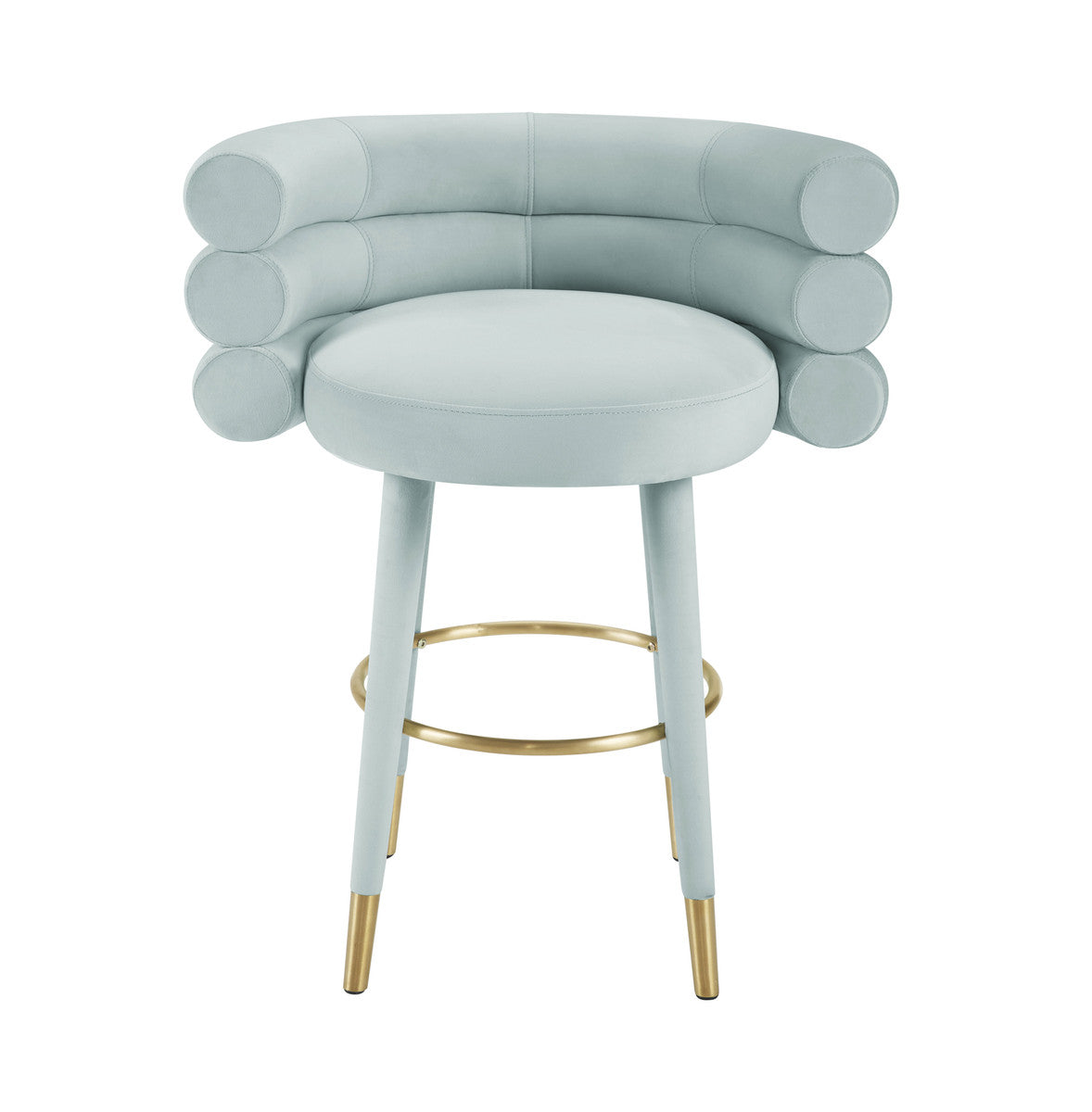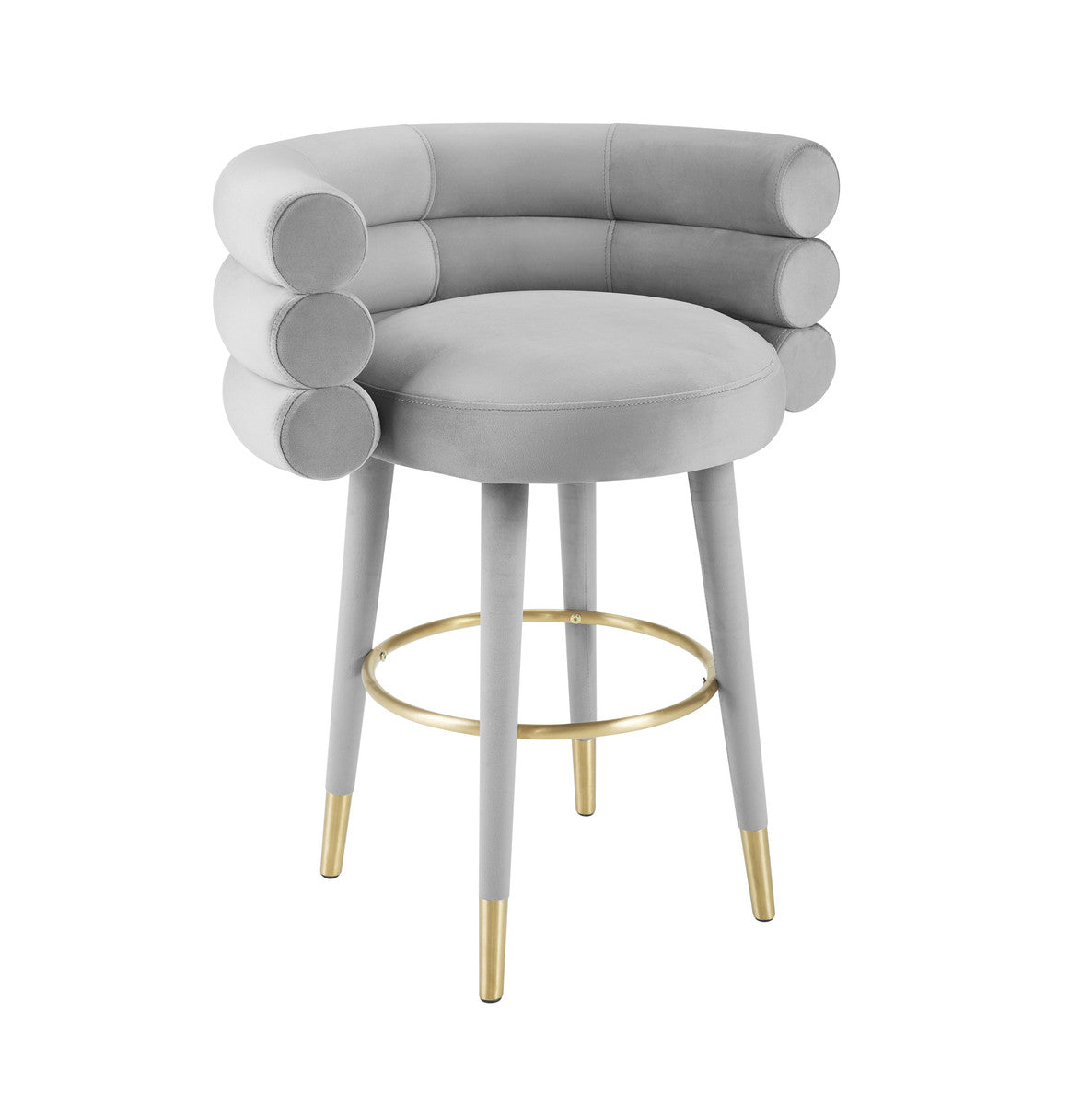 With plenty of style to go around, the Betty Velvet Stool will supplement your home decor like no other. It is designed for comfort and shaped to entertain. Available in two delicate colors, and in counter and bar stool sizes to meet your style needs.
Specifications
Handmade by skilled furniture craftsmen

Lavish upholstery available in two different color choices

Sturdy frame with webbing support

Legs tipped with gold stainless steel

Plush seating and stylish backrest

Fabric Swatch available.
Dimensions
Overall dimensions: 27.6"W x 22.8"D x 36.6"H

Seat width: 18.5"

Seat depth: 18.5"

Seat height: 30.3"

Footrest height: 10.8"

Leg height: 25.6"